High quality ADI Instructor Training & Retraining by Bill Bryans, former ADI Supervisor and Cardington Permanent Staff Instructor.
Preparation for the Cardington Special Test
Pre-Examiner Driving Test & Interview
Advanced Driver Training
Books available:
The Essential Knowledge
Part 3 - The Essential Knowledge
These outstanding and comprehensive books

provide an essential part of the 'Core Curriculum' when preparing for the Part 3 Approved Driving Instructor Examinations.

The books explain the Examination in great detail and are now in their second edition,, covering all aspects of training and teaching.
CLICK ON THE TITLE IMAGE TO PURCHASE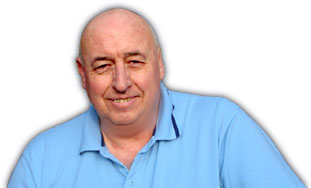 Bill Bryans - ADI Instructor Services
The author, Bill Bryans, was a Driving Standards Agency Supervisor and, prior to that, was a member of the permanent staff at the DSA Training Establishment at Cardington in Bedfordshire where they train Driving Examiners.
These books have been written as a Training Manual for Driving Instructors and those who are in training. They are probably the best in the field and a 'must read,'for Driving Instructors, Trainers and Trainees alike.